The Domaine de la Sénancole
An outstanding location, set in the Luberon Regional Park, the domain lies on the fertile plains east of Avignon, niched between the rugged hills of North Vaucluse and Southern Luberon.
The plains are of Quaternary soil (alluvial deposits) and are part of an area of ​​major biological value, that is listed on the Natura 2000 Network bringing together natural sites of great heritage value, thanks to their exceptional fauna and flora.
The olive groves of the domain of the Sénancole are located next to the Sénancole river, besides which the Cistercian monks established the Sénanque Abbey in the 12th century.
Respect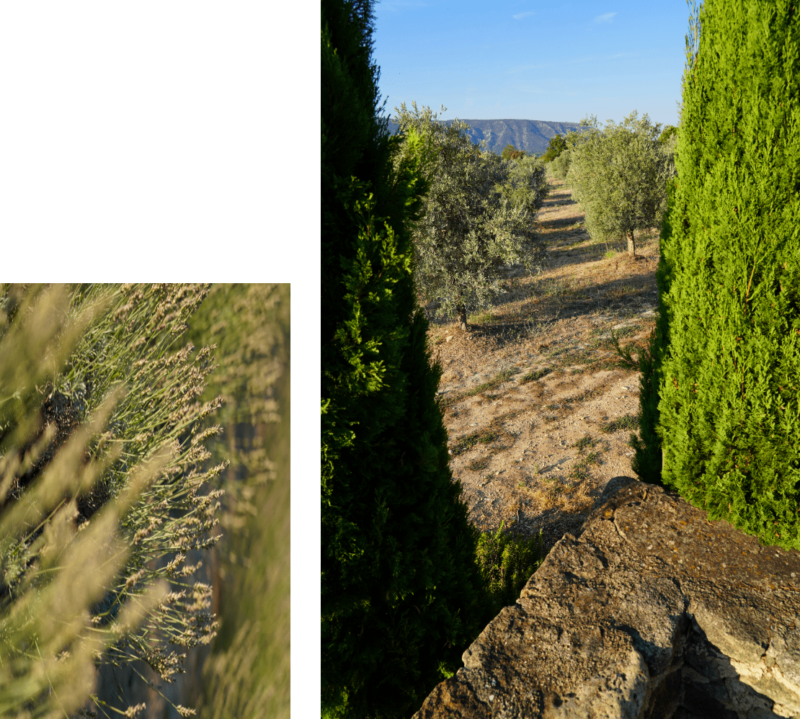 Respect
for the soil
The Domain which was formerly a winery, has been restructured and replanted with emblematic olive trees from our beloved Luberon
Firstly there are Aglandau olive trees, of course, because it is in the Vaucluse that they find their favorite land. In fact, they make up the vast majority of trees on the Domain, providing us with the most intense and blazing olive oils, faithful to the values ​​of our land.
Then, there are Bouteillan olive trees, grown primarily in Provence and famous for their smooth and aromatic taste (reminding us of raw artichoke and fresh hay).
And finally, there are Picholine olive trees which complete the range and blends and help pollinate other olive trees. Their oil has a subtle, fruity, slightly peppery flavor.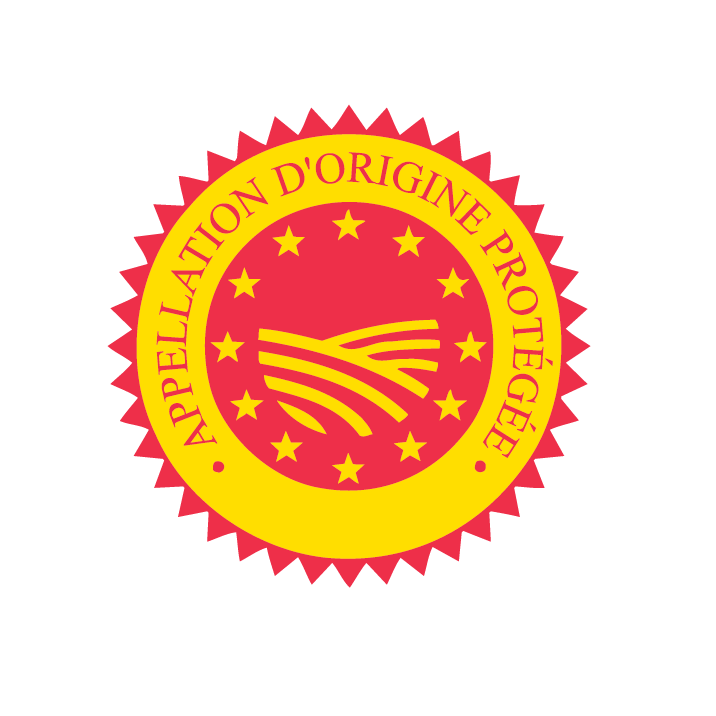 The domain is classified among the PDO (Protected Designation of Origin) of PROVENCE.
Respect
for the nature
From the day they were planted, we have grown our olive trees with respect for their well-being and precious fruit.
We keep the usage of phytosanitary products to a strict minimum, favoring instead a cocktail of moon's cycle and natural organic nutrients. Left-over cuttings and scraps from pressings are put back on the roots of the trees; by sustaining underground fauna we can encourage virtuous and natural growth cycles.
It is on this basis that we initiated our formal conversion to Bio throughout the domain starting in  july 2020. After successfully passing two demanding inspections per year, we expect to be officially accredited for the 2023 harvest. Our estate has in fact been entirely classified as organic since the 2023 harvest. Only a few additional plots, taken more recently into exploitation, are still in the conversion period.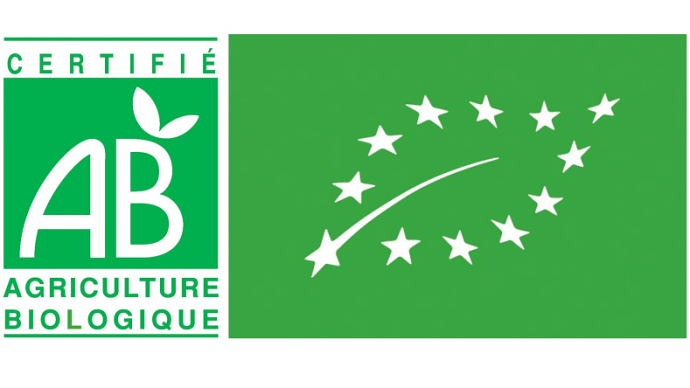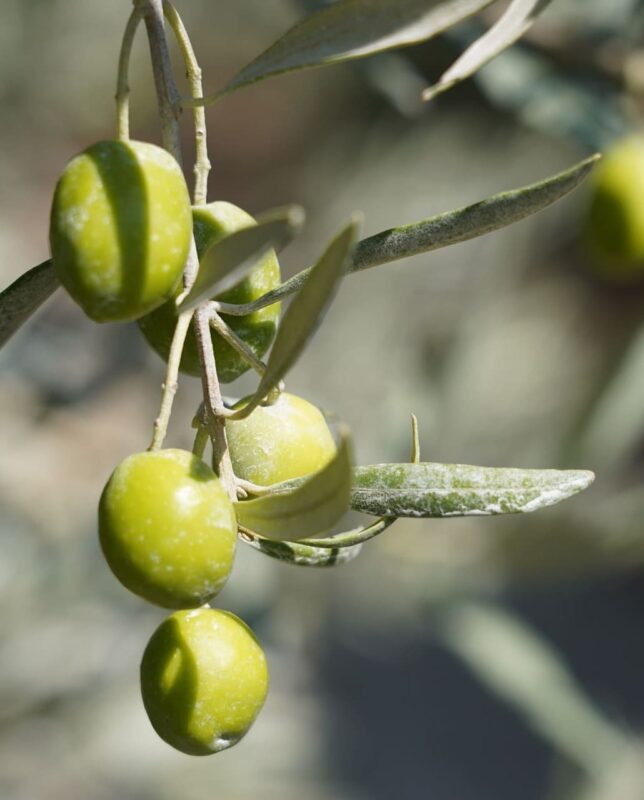 Respect
of people and environment
Since February 2022, the estate achieved– via the QualiSud certification body – the prestigious High Environmental Value (HEV) label.
The HEV label, obtained after a demanding process requiring the highest standards, bears testimony to our permanent efforts to preserve the diversity of the domain, optimize the management of agro-waste produced on-site, limit the use of irrigation, whilst also ensuring the well- being and safety of our staff.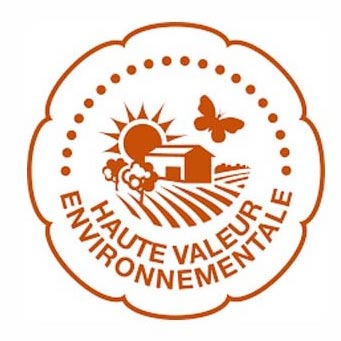 ambition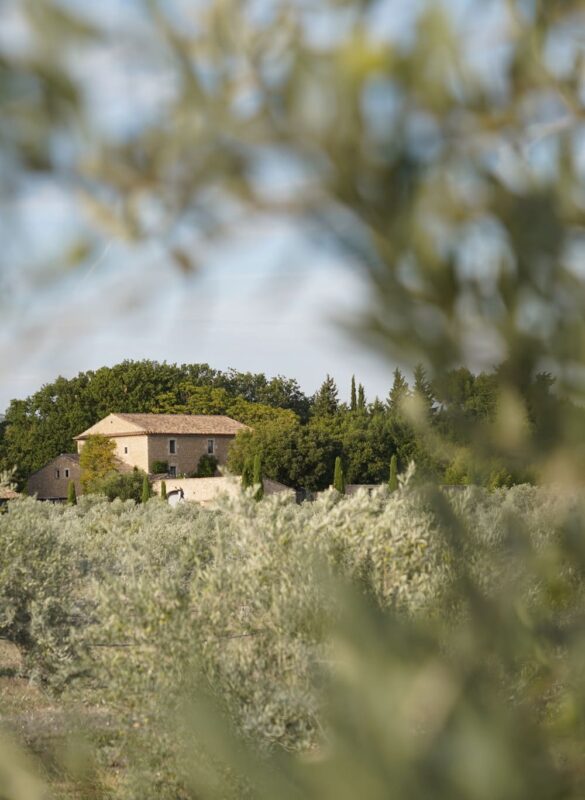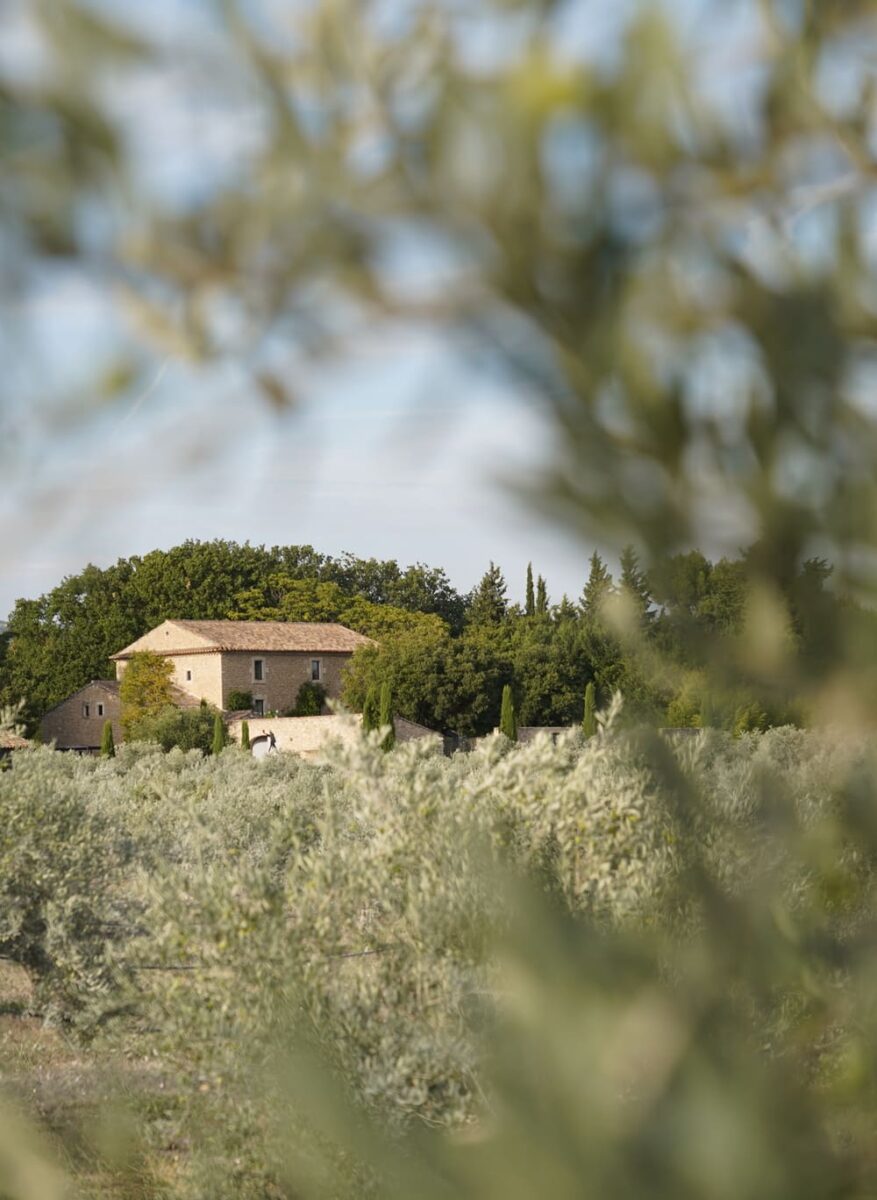 Our ambition
simple and concrete
We are keen to produce and offer the best olive oil ever, by exploiting plots of land that have been freed from pesticides, by a series of treatments that are respectful of nature.
Moreover, we are eager to show our customers that an organic approach aligned with HEV principles, leads to the very highest quality in taste, where ecology rhymes… with gastronomy!
To do this, we constantly ensure quality control throughout the production process by:
• Starting with the best olives, picked from beautiful local trees that are nourished and pruned in a harmonious way…
• Harvesting our olives only when they are perfectly ripe, using gentle non-mechanical techniques , that are kind to both the trees and the fruit. The harvest is entirely carried out by hand picking, in order to preserve the integrity of our olive trees and to exclude all possible contaminants (such as mineral oils from harvesting machines).
• Sorting our olives highly selectively, so as to exclude crushed, damaged or corky fruits, thus keeping only the best fruits, crucial for obtaining the most qualitative oil.
• By carefully filtering our oils, so as to retain all their beneficial properties.
• Ensuring the pressing process takes place rapidly, right after the harvest, under closely controlled sanitary conditions for both processing and storage.
• Tightly monitoring optimum conditions for the bottling process, so as to deliver the purest olive oil ever.
"Where ecology rhymes…
with gastronomy!"
Commitments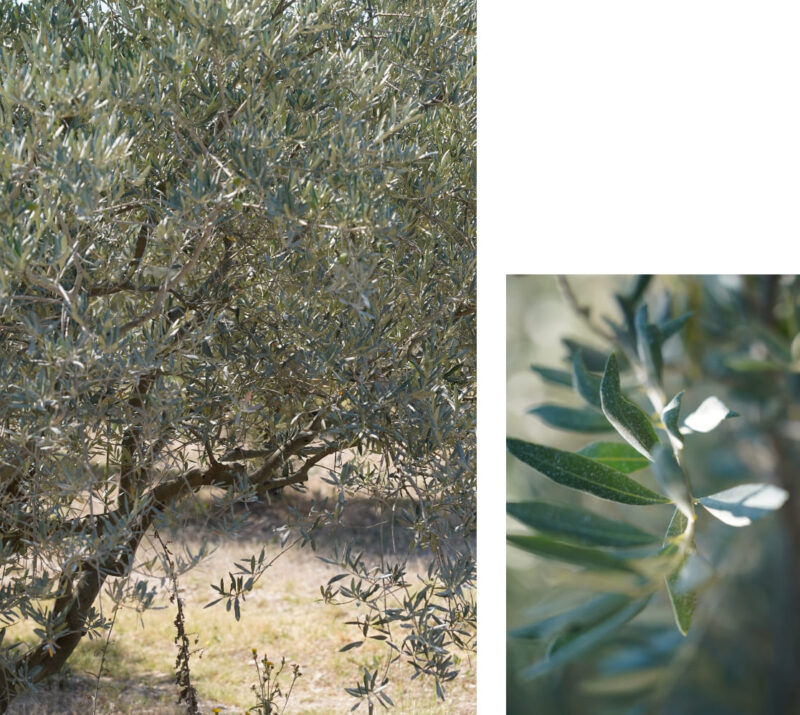 Commitments
Quality
We constantly seek to make sure our olive oils are of the highest quality.
In fact, since our olive oils are not filtered, they preserve all their organoleptic and nutritional qualities (fatty acids, polyphenols, E vitamins , etc.). They gently decant in stainless steel vats, until they are ready for bottling.
The pungent and fiery tastes of our oils prove how rich they are in polyphenols, the positive effect of which has been amply proven (in the treatment of diabetes, hypertension, etc.).
The various analyzes of our oils, that have been carried out by the Centre Technique de l'Olivier, bear testimony to the excellent work already achieved, including identifying optimal dates for consumption.
Commitments
Job
We are also committed to creating local job opportunities, so that motivated men and women who really need or want to work close to nature, can fulfill their ambitions and genuinely contribute to the economy.
Indeed, we have successfully created, during the last three years since taking over the Domain, a total of five jobs, in a work environment that we seek every day to make ever more "secure" and fulfilling.